Panfrost: Liberating ARM GPUs @ Linux Conf Au
Published
This talk covers the history, future and internals of the Panfrost driver for ARM GPUs.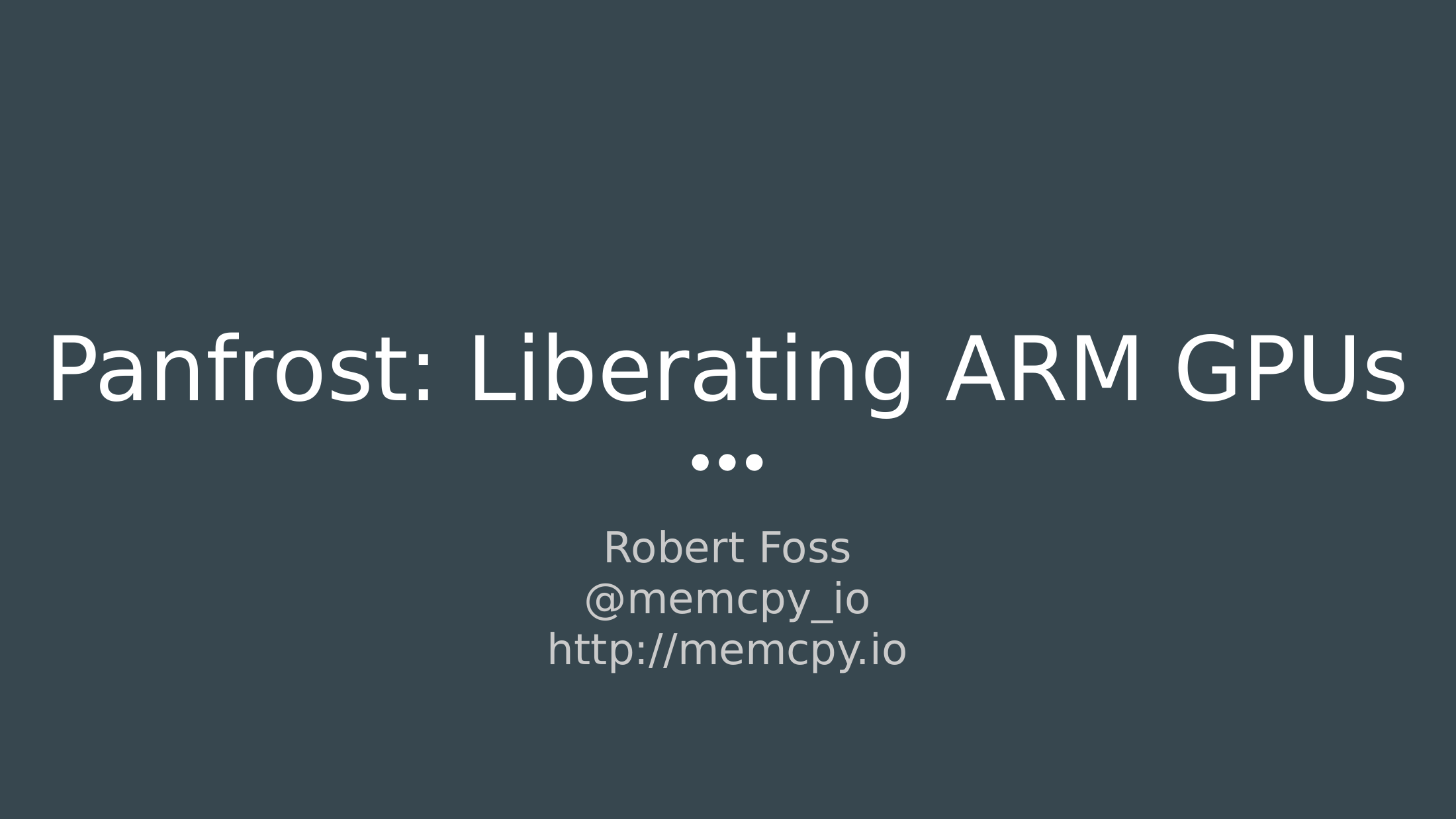 Downloads
If you're curious about the slides, you can download the PDF or the ODP.
Diagrams
Overview
Kernel
Userspace
Mesa overview
Mesa Gallium
Mesa Winsys
Mesa Compiler
License
All of the material you can find on this page is licensed under the MIT license, and you are free to use, modify and re-distribute these materials however you like.
Thanks
I would like to thank the wonderful organizers of Linux Conf Au for hosting the event. This was my first LCA, and I think it may be the best Linux conference out of all of them.
I would also like to thank the organizers for paying for my flights, without it I would not have been able to give this talk.